EHC provide wide range of servo valves & having the facility for service & repair of all branded valves i.e. Moog, Rexroth, Vickers, Abex Hydraulics, Atos, Parker, Schenck Pegasus etc.

Servo valves are a close relative of the proportional valve and are based on an electrical torque motor which produces a small deflection proportional to the electrical current through its coil. They commonly use feedback between the main and pilot spools to give precise control.

EHC manufacture the customized solution for AGC system, Plastic, Steel, Sugar ,Mobile industries etc.

For more details, send us your requirements.
EHC is one of the leading manufacturers for Standard & Customized Hydraulic power units (sometimes referred to as a hydraulic power pack) is a self-contained system that generally includes a motor, a fluid reservoir, and a pump. It works to apply the hydraulic pressure needed to drive motors, cylinders, and other complementary parts of a given hydraulic system.

For more details, send us your requirements.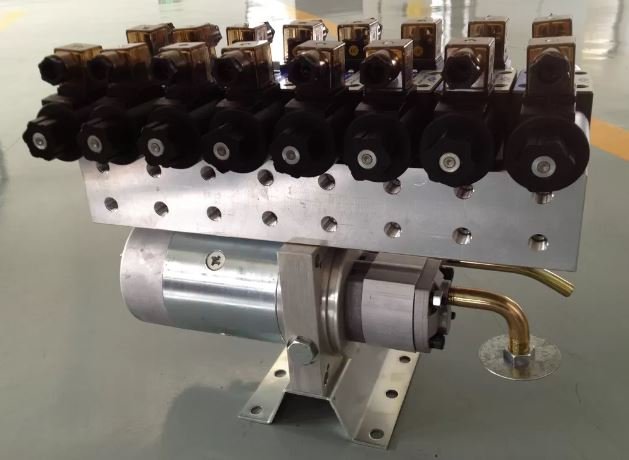 EHC custom manifolds can be designed as part of a new power unit or to enhance your existing equipment. Custom manifolds offer no-leak, screw-in components with fast and easy valve removal and replacement.

Our team of experienced engineers can simplify the most complex hydraulic circuits to reduce cost, improve reliability, minimize pipe work connections and the physical size of the solutions.

For more details, send us your requirements.
Hydraulic cylinders are actuation devices that use pressurized hydraulic fluid to produce linear motion and force. They are used in a variety of power transfer applications, and can be single or double action.
EHC is premium cylinder manufacturer and provide the end to end solution with genuine quality of products & premium Seals.
For more details, send us your requirements.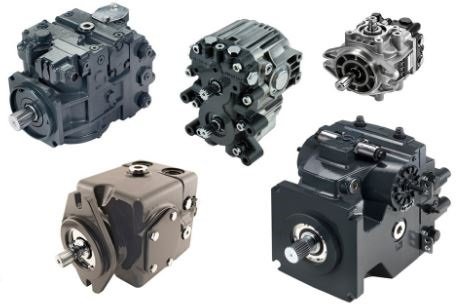 EHC is pioneer in supply of new branded hydraulic motors/piston pumps & also, provide the complete Service & Repairs of Hydraulic motor with proper reports & warranty of the hydraulic motor subject to the norms of the company.
Hydraulic motors are powered by pressurized hydraulic fluid and transfer rotational kinetic energy to mechanical devices. Hydraulic motors, when powered by a mechanical source, can rotate in the reverse direction, and act as a pump. Hydraulic rotary actuators use pressurized fluid to rotate mechanical components.
For more details, send us your requirements.
EHC is counted among the most distinguished service providers of Hydraulic Pumps, Motors & Valve Repairing Services. Clients can get Piston Pumps ,Vane Hydraulic Pump, Hydraulic Motors, Plunger Pumps (Polyhydron), Hydraulic Valve and Hydro Pneumatic Pumps repaired from us and that too at cost-effective price rates. All our services are rendered by skilled manpower.

For more details, send us your requirements.
ELECTRO HYDRAULICS COLLECTIONS
BEST SELLING PRODUCTS
EFFECTIVE WAYS
Our Best Service
Authorities in our business will tell in no uncertain terms.